You can catch me in the mountains or on the soccer field when I'm not working, although I may still have that camera with me.
Contact me if you'd like to hire me to take pictures or create a video for you.
I work regularly with agencies including Reuters, Getty, Bloomberg, Corbis, and ZUMA. I contribute to The New York Times, The Wall Street Journal, Wired, and other publications. Commercial clients have included Nike and the Bill and Melinda Gates Foundation.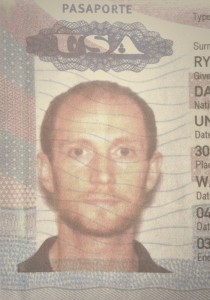 My work has appeared in news outlets such as The New York Times, The Wall Street Journal, The Guardian, TIME, Paris Match, Der Spiegel, MSNBC, CNN, MSN, NBC, USA Today, NPR, WIRED, Newsweek/The Daily Beast, Yahoo!, Forbes, The Huffington Post, Slate, the Chicago Tribune, The LA Times, The Washington Post, and more.
Bio
Holding a master of arts in cultural studies and with experience in 30+ countries, I bring a unique approach to my work. I excel in both video production and still photography. After traveling the world and working at a newspaper in Park City, Utah, I finally returned to my hometown of Seattle to set up my home base and build a freelance career. I'm available for assignments both at home and abroad.
A bit more about me: I was selected for the 21st Eddie Adams Workshop, twice completed the Foundry Photojournalism Workshop (Mexico and India), and served as a teaching assistant for the Foundry Workshop in Turkey. My work has been recognized by the College Photographer of the Year competition, the Utah Press Association, the Society of Professional Journalists, the National Press Photographers Association, and the International Documentary Challenge. I have mentored students and taught photography for extended periods with middle school students in Mexico, with high school students in Seattle's Upward Bound program, and with university students at the University of Washington Bothell.
I have advanced skills in Final Cut Pro, Soundtrack Pro, Photoshop, Lightroom, Mac and PC computers, website development, and Canon camera systems. I'm fluent in Spanish.